Today I'm linking up to the Fall Followers Fest. It's a great way to meet new bloggers and get a lot of fun Fall ideas. Check out Casey Wiegands blog to join up.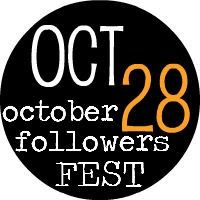 ?__SQUARESPACE_CACHEVERSION=1319820847931" alt=""/>
So many memories come to the forefront at this time of year. I remember highschool with its bonfires and apple orchards. Drive-in movies with friends in college. New love, ripe and fresh. Saying "I Do" to the man of my dreams. Exporing new parts of this beautiful world with my man by my side. Holding my daughter in my arms for the first time. And, this year, puting my Airman on a plane to fight a war overseas. Some memories are more bittersweet than others, but that's life, isn't it? It's mixture sweet & bittersweet that makes us who we are.
And so, this Fall, during one of those bittersweet times of life, I try to focus on the good. I immerse myself in Bible studies and playgroups. I take my little girl on long walks to breathe in the Fall air. I dress her up as an adorable little ladybug. And I send Fall to my Airman in a package.
Homemade Granola
"May the name of God be praised forever and ever, for wisdom and power belong to Him. He changes the times and seasons; He removes kings and establishes kings. He gives wisdom to the wise and knowledge to those who have understanding. He reveals the deep and hidden things; He knows what is in the darkness, and light dwells with Him" (Daniel 2:20-22, HCSB).
I'm so glad that God is in control of the seasons. It gives me hope as I live through this rather bittersweet Fall. It's nice to know that Fall is followed by winter and then followed by Spring. Spring is something I'm definitely looking forward too.
What does God being in control of the seasons mean to you? What is your favorite way to experience Fall?